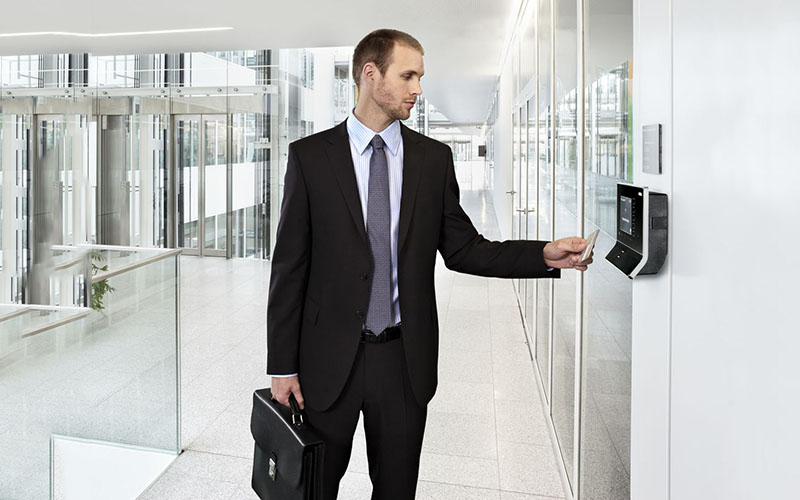 W
hat is Access Control?
If your business is like most organizations, you will require an efficient system that enables or limits access to specialized equipment and areas within your office, warehouse, or factory; this offers safety, security, and convenience for both you and for employees.
How does Access Control ensure safety?
When you have expensive or potentially dangerous machines that can only be operated by certified and authorized personnel, Access Control is the answer. These equipment become tamperproof and access is only granted to personnel who are given permission. Different operational levels can be programmed and usage can be electronically logged to provide managers with maximum visibility.
How does Access Control provide security?
The security of people is fast becoming an important consideration in every enterprise and institution. Using Access Control, preventing unauthorized individuals from entering a building and denying access to certain personnel and visitors to sensitive areas of a building are possible, ensuring peace of mind for your employees and to your workplace.
How does Access Control offer convenience?
Speed and efficiency: together, they offer unparalleled convenience to personnel and vehicles in your business. Hands-free access eliminates long queues, while unmanned gates reduce unnecessary checks and labour. Having an automated way to control access provides convenience throughout your organization, allowing you to focus on the real tasks at hand.
Access Control answers these common questions faced by today's businesses:
• We want to give access to sensitive zones to only authorized personnel
• We want to deter and detect possible breaches within our building
• We're looking for a hands-free access control system that requires no user effort
• We want to promote traffic flow in a green environment by enabling vehicles to pass through our facility without congestion or long queues.
• We need a system that complies with the government regulated security measures
• We need access keys that are inexpensive to replace and difficult to copy for our warehouse equipment
• We want to control access to machines based on individual operator certifications in our company
• We'd like to keep track of our machines' operating hours and safe usage to ensure a proper audit trail
• We are looking for a way to trigger our surveillance cameras when certain areas are accessed in our office
Radio Frequency Identification (RFID) Access Control is the solution that provides an answer for all of these business concerns.
Benefits of RFID Access Control
Grant Easy Access
Date & Time Stamps
Control Access Per Pass
Increase Productivity
Payroll Audit Trial
Improved Security
Access Control using RFID
By installing RFID readers strategically throughout your work environment and assigning RFID badges to your personnel, access to sensitive areas or specialized equipment can be controlled and monitored. Unlike conventional access control systems that use bar code or magnetic stripe technology, RFID Access Control provides an easy way for users to gain access, such as simple touch and go proximity actions or a fully hands-free operation. As the system controls access to every part of your business, it is also logging usage data so that you have important information readily available for review.
An increasingly popular situation where Access Control is needed is when businesses are located in large buildings that may often house a number of different companies or departments; this is where reliable and measurable Access Control is required. With entranceways of buildings and doors on different floors secured with RFID readers, employees are given RFID badges that grant them access rights unique to their company and authorization level. This provides a reliable way to control access in shared office buildings.