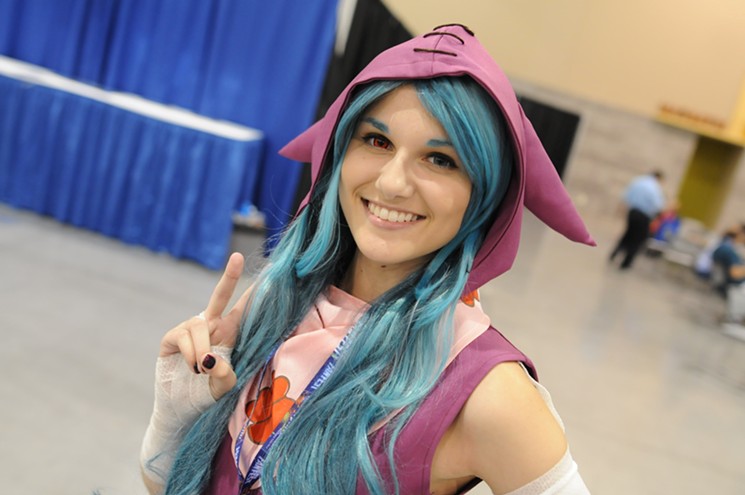 As the name implies, Phoenix Fan Fest is geared toward fandom — meaning a love of anything having to do with comic books, costumes, cartoons, collectibles, and characters.

All this geeky subject matter will be celebrated at the two-day event, which takes place on Saturday, November 11, and Sunday, November 12, at the Phoenix Convention Center.

It will also feature celebrities, cosplayers, and comic artists alike, not to mention a seriously nerdy vibe.

In short, it's a massive geek-fest, very much in the same spirit as its sister event, Phoenix Comicon.

Fan Fest is put on by local company Square Egg Entertainment, the folks who also produce Comicon each year. But according to spokesperson Kristin Rowan, Fan Fest is a different sort of animal.

"It's going to have a more intimate feel to it. And much more of a local feel with more local creators and authors," she says. "It's also more of a nostalgic show, a collectibles show, a geekier show."

Organizers have attempted to differentiate Fan Fest from its big sister since launching in 2014. The first two years were at University of Phoenix Stadium in Glendale, for instance, while last year's event included more of a focus on professional wrestling fandom.

"We're always trying new things with Fan Fest," Rowan says. "It's always evolving and changing."

And this year's Fan Fest will include plenty of nostalgia, as illustrated by many of its celebrity guests. "If you look at our guest list, we've got the kids from [Willy Wonka and the Chocolate Factory], Ernie Hudson from Ghostbusters, Mara Wilson from Matilda and Mrs. Doubtfire," Rowan says. "So it really is about the classics."

Other special guests include voice actors from cartoons like Steven Universeand Bravest Warrior, as well as a few sci-fi/fantasy character actors.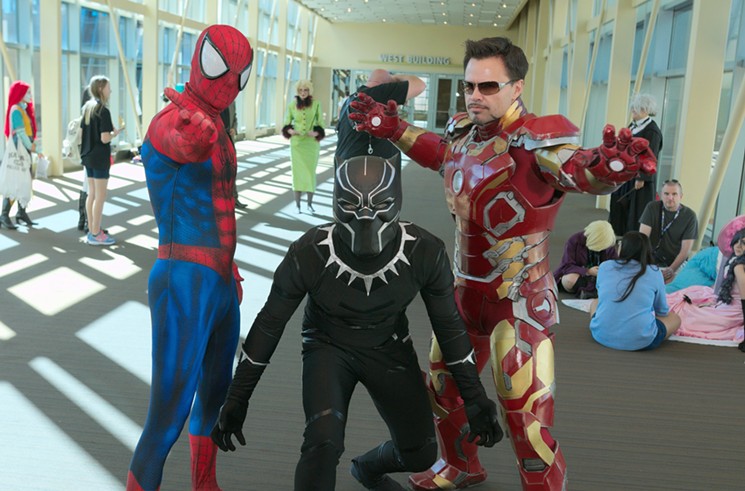 Fan Fest 2017 will also include a local focus, particularly when it comes to the artists and vendors in the exhibitor hall.

"We've got all these local artists, creators, and companies with their works for sale and on display," Rowan says. "It's got a little something for everything."

Square Egg will employ a new wristband system at Fan Fest as opposed to the badges used at previous event. Each wristband will contain a RFID (or radio frequency identification) chip, which will be scanned upon entry.

"If you pass it over a reader, it gives off a sound that the RFID wristband band is legitimate, that it has been activated, and it's good for that show," Rowan says.

This year's Fan Fest will also be contained within one area: the lower level exhibitor hall of the Phoenix Convention Center's North Building. All activities, events, and attractions will be located in the enormous L-shaped room that normally houses just the vendors at Phoenix Comicon every year.

Rowan says organizers felt it would make things easier for attendees to have everything in one specific spot, as opposed to spread out across the entire building.

"We wanted to make it really easy for people to get in," she says. "Everything is in there: all of the programming, the exhibit hall, all of the guests, everything."

Security also played a role in the decision, Rowan says.

As a matter of fact, it's become a factor for many of Square Egg's decisions after a gunman was arrested with a large cache of weapons at this year's Phoenix Comicon in May. As a result of the incident, every Fan Fest attendee will undergo security screenings before entering, including the use of metal detectors and bag checks.

Having everything in one area, Rowan says, will help organizers and security keep the event safe while limiting some of the hassle.

"Once they're through security, the entire area is secure," she says. "So they can go from programming to the exhibit hall, sit down and take a break, get something to eat, all without leaving the secure area and won't have to go through security multiple times."

Another consequence of the incident in May was a ban on many prop weapons, including replica or faux firearms, at Square Egg events.

However, Rowan says that organizers will loosen up the restrictions to a degree for Fan Fest.

"When we first put out the prop policy, it was fairly restrictive," she says. "We've spent a lot of time between Comicon and now working with the convention center to make sure that our security updates are in place and that everything is set so that we can allow more props."

So what will and won't be allowed? We've included all the details in the following comprehensive guide to Phoenix Fan Fest 2017, which also features a rundown of everything else you need to know about the event.