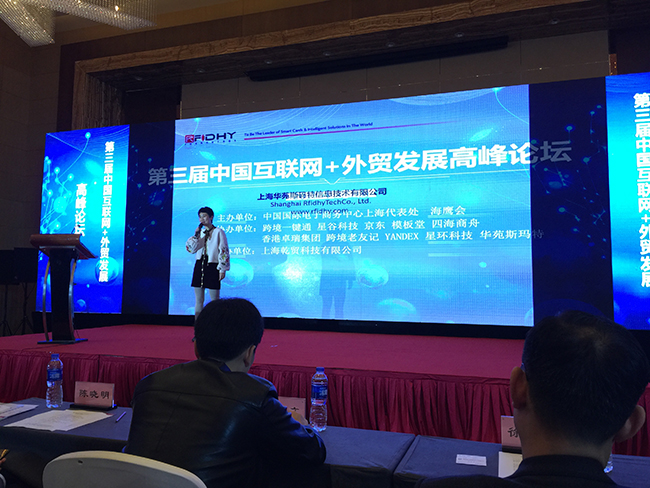 Nov 30th, RFIDHY CEO Joy Wang was invited again, at the third session of Chinese Internet Trade Development Summit Forum delivered an important speech, after Nov 27th 2017,whom ideas in the Internet Plus Summit Forum views praised by many people.

The speech content including enterprises gathering and development. How to complete the transformation of enterprises in the industry under the new form with large B2B platform.

Joy shared her personal experience: a Porsche car with her story. Wang vividly shows the importance of individualized competition development by renting his love car to wedding companies and inventing people in two different ways.

Enterprises should give full play to their strengths to the extreme, through their own core advantages, to develop their own ways.

Joy's speech caused a strong repercussion and resonance of the audience. After the meeting, Wang Hui also answered many questions about foreign trade.