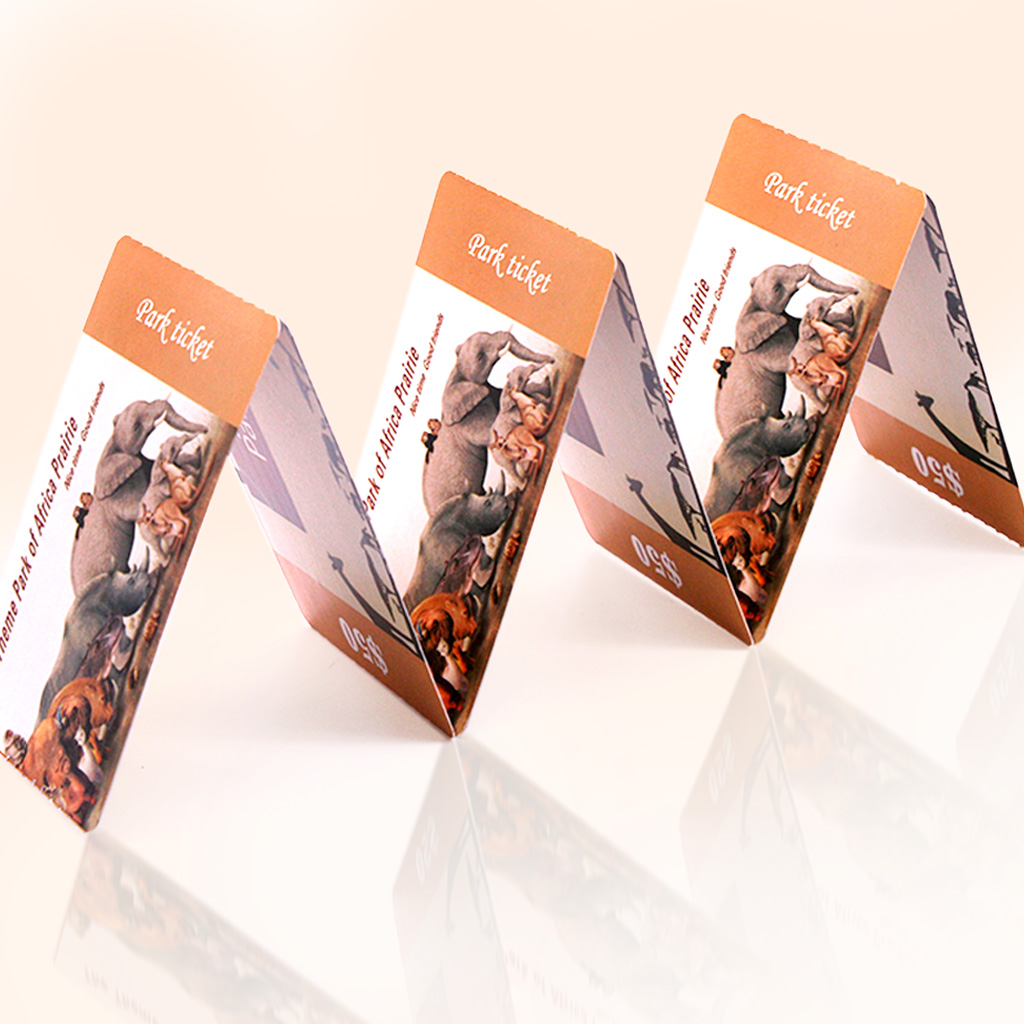 Currently, RFID paper card, along with the development of RFID tech and social progress, has gradually been applied into ticket management in scenic spots. Due to using the carrier of electronic information as tickets, each RFID card is encrypted and can be automatically identified by access control system, which advoids fraud and human factors. Hence, RFID paper card has enjoyed great popularity among lots of beauty spots. In order to meet the huge demand, RFIDHY Technology, the leading professional RFID tech products developer and manufacturer in China, has issued the latest RFID One-Off Paper Card that is specially planned for the ticket control in tourist area.
As is well known, before the arrival of RFID One-Off Paper Card, the traditional scenic spot tickets management method using artificial checking exists a series of problems, including low speed, high error rate, strong labor intensity and other shortcomings. Following the progress of technology, network, information encryption and identity tech has increasingly been used into ticket management system, which will bring the bran-new management philosophy for tourism. That is to say, smart electronic RFID One-Off Paper Card has the ability to heighten the level of ticket management and then adapt to the requirements of modern administration. At the same time, RFID also helps to improve the whole image of the scenic area and enhance the overall efficiency.
Applying the advanced RFID technology into scenic tickets, RFID One-Off Paper Card has the obvous advantages, like large data capacity, strong confidentiality and security, fast read and write speed and so on. With the unique chip embedded, each RFID ticket has a globally unique ID number that can store user-defined password and user's data. And by utilizing these resources, scenic spots managers can not only realize the anti-counterfeiting authentication of tickets, but also achieve the data storage and transfer during the process of ticket management. Moreover, RFID paper card tickets can be checked by fixed readers in the entrance, or also scanned by handheld readers in park buses or temporary entrance, with the flexible ticket checking ways to cater for users' ticket control needs furthest.
In addition, RFID ticket from RFIDHY has three shapes: RFID One-Off Paper Card, ordinary paper ticket with RFID anti-fake tag and paper ticket with inlay RFID chip. Meanwhile, RFIDHY can design to print or not print the tickets coupon with individual visual data (such as ticket price, ticket number and expiration data), according to customers' requirements. Furthermore, RFID paper card can be printed with beautiful scenic landscape to disseminate the scenic region, which can assist in promoting economic benefit and social effect.
Please find more information about RFID One-Off Paper Card at RFIDHY's website: http://hy-smart.com/product_detail/rfid-paper-card-15111634207202442.html
About SHANGHAI RFIDHY TECH. CO.,LTD. (http://wwwhy-smart.com/)
When the Smart Card industry kicked off in mainland China 20 years ago, RFIDHY were at the forefront. In 1995, we began by producing plastic magnetic cards. We are the first supplier of magnetic cards as the ticket for AFC (Automatic Fare Collection) system for Shanghai Metro No1 line. Our products line covered Plastic card, Smart cards, Contactless cards, RFID inlay and RFID products tags with growing of technology and applications in this area. Our experience is not only in RFID products R & D, but also system and solution design, and system integration manufactures, but also development. Our success in oversea market was apparent – from the first client in Spain in Europe in 2005, and expanded to hundreds of clients covering up to 100 countries and regions in several years.
RFIDHY had also established good and strategic partnership with many international leaders in Smart Card and RFID industry.
Our owned subsidiary locates in Shenzhen (Shenzhen Huayuan Smart Technologies Co., Ltd) have full sets of production line of RFID Products which have been approved by IC certification and ISO9001:2008 certification.
Now hundreds of millions of pieces of RFID products have been supplied to our clients and partners around the world which have widely been used to public transportation, retail, library, transportation, NFC and more.